Back Bay Xtremes Fishing Charters Charlotte Harbor, Punta Gorda, Florida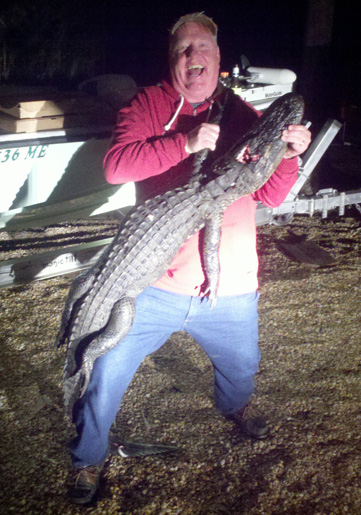 Aligator Hunting in SWFL
Ever dream about catching an aligator? Aligator hunting is legal in Florida if you have a license. Licenses are limited. Season is limited. Contact Back Bay Xtremes if you are interested.


Captain Dave Stephens * (941) 916-5769 * Back Bay Xtremes * PO Box 510746, Punta Gorda FL 33951
Flats Fishing Charters for Charlotte Harbour, Punta Gorda, Florida
(Back Bay Xtremes Fishing Guide) (Book Fishing Charter) (Tarpon Fishing Guide) (Snook Fishing Guide) (Fishing Reports)
©2006-2022 Website Design and Web Hosting Management Specialties Web Services, LLC.