SWFL Fishing Forecast for November, 2020
I would like to start with a warm welcome back to our fellow anglers from the north. It's apparent y'all brought down some cooler weather. November is a month I have always considered a transition month. What I mean by that is fish are on the move. The water is becoming cooler, telling our fish that winter is just around the corner. During this time fish can get a little tricky, so thinking outside the box will keep the rod bent. The things that have been working, might not do so well during this time. Don't be afraid to try some winter tactics, like going deep. You may also have to move around more, but when you locate the fish you will be rewarded. This time of year, fish are schooling to migrate. The old saying is, there is safety in numbers.
Snook fishing will still be very good this month. Mangrove islands adjacent to large flats will be holding fish on the higher tides. On the lower tides fish will be holding on bars in 2-3 feet of water. This is the time when deep canals and creeks will start to hold fish that have moved into their winter patterns. Scaled sardines and pinfish are my baits of choice. Redfish can still be found roaming the open flats and bars this month. On the higher tides don't forget about the mangroves. As the tide begins to fall, move out on the flats and fish the potholes. Reds will also be moving into the creeks this month. The numbers will be excellent, but sometimes the fish are on the small size. With a little patience you will be rewarded with some bigger fish. In the mangroves and on the flats scaled sardines and pinfish will get the bite going. If you want to try your luck in the deeper creeks, bring along some shrimp. When I'm targeting reds in the deeper creeks I like to use a jig head or split shot. Just enough to get to the bottom.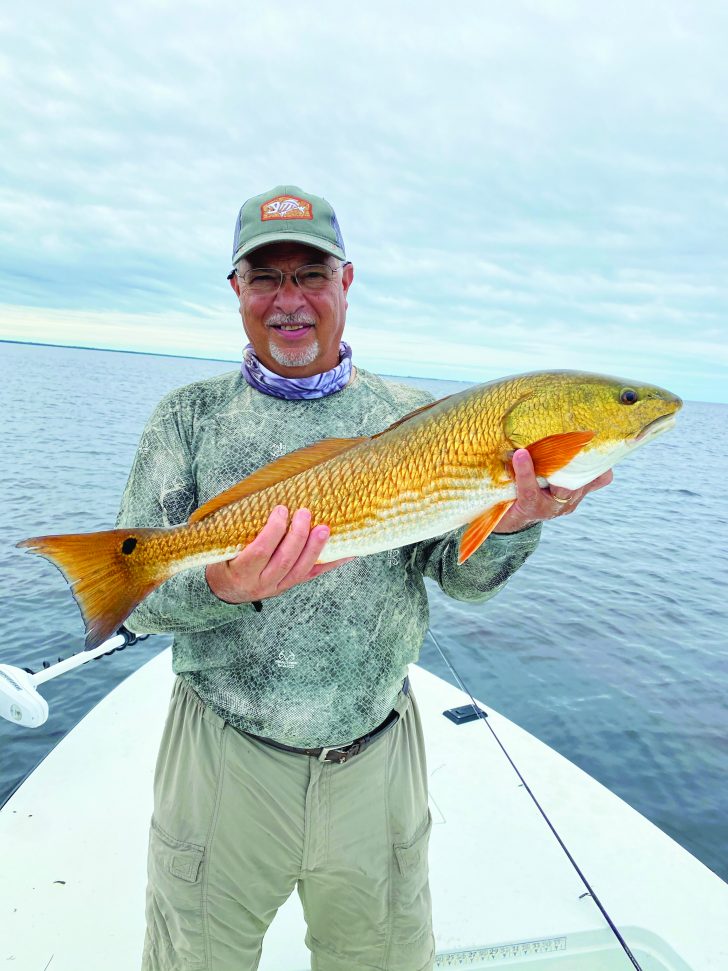 If you would like to experience some of Southwest Florida's finest fishing give me a call or send me an email. All of our trips are private and customized to fit you and your parties needs.
You can also follow me on Twitter @ backbayxtremes for daily and weekly updates.


Captain Dave Stephens * (941) 916-5769 * Back Bay Xtremes * PO Box 510746, Punta Gorda FL 33951
Flats Fishing Charters for Charlotte Harbour, Punta Gorda, Florida